I'm currently in the pits of hell.
I mean, I'm stuck in my manuscript.  And have been.  For months.
Fortunately, I don't have the luxury to loll about in my stuckness, as I have a deadline.  But I am still stuck, even if I'm determined.
I feel as though I've tried two dozen different strategies.  I've re-read my favorite books.  I've re-read craft books.  I've Googled "writers block" and 'inspiration" and "fiction, raising the stakes."  I've written cold, hard, un-pretty words, using Dr. Wicked Writer or Die.  I've plotted until my brain hurts, then gone to the other end of the continuum and written nonsense words without forethought.  I've upped my hero's stakes, widened my heroine's arc, intersected secondary characters' goals, and made the clock tick down faster.  And I'm still stuck.
I'm sure some of it is working, but like a medication: the effects may take some time to show.  And if you stop too soon, well, you'll never notice them at all.  But which do I keep doing, I wonder.
And of course, the worst wondering of it is: Have I lost it?  Is She (i.e. the Muse) gone forever?  Am I dried up, washed out, done in, dried up?  Have I tapped the well, smoked the pipe, struck out, gone the last mile, or otherwise lost lost what matters to my writing?
Have you ever felt like this?  It's a really scary place.
Experience helps in grappling with this beast, though, as I know I've felt this way before.   There's been times I was certain 'it' was gone.  I knew I'd never have another good idea, and that the best I could do was say "Boy Meets Girl, Girl Runs Screaming" and call it good.
But, no matter how badly I write, no matter how sad my ideas are, I know the cure: I keep writing.   As long as I keep showing up, I always get in again.
Skeptical?  Check this out:  (It's 20 minutes, but so worth it.  Still, though, wait until you have 20 to spare.)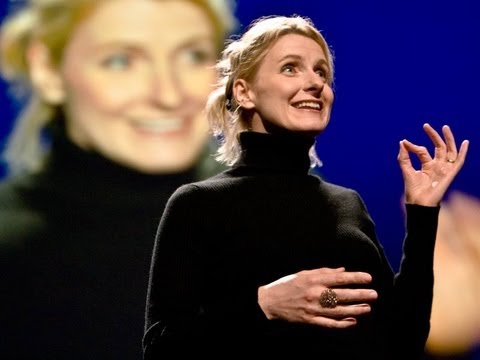 What kinds of things do you do when you're stuck with your writing?  And how do you keep the faith?
Kris Kennedy writes sexy, adventure-filled medieval romances for Kensington and Pocket Books.  Her debut book,THE CONQUEROR, came out May '09.  Her second, THE IRISH WARRIOR, winner of the 2008 Golden Heart Award for Best Historical Romance, releases June '10.  She loves hearing from readers–stop by her website , sign up for her newsletter , and say Hi!